Ubuntu Kylin 23.10 officially released
Ubuntu Kylin open-source operating system provides users worldwide with a more stable and easy-to-use Linux open-source desktop operating system by developing user-friendly desktop environments and specific application software.
On October 21, 2023, the Ubuntu Kylin team announced the release of Ubuntu Kylin open source operating system version 23.10.
As a short term support release, Ubuntu Kylin 23.10 comes with Linux 6.5 kernel by default, and has comprehensively upgraded a series of system basic libraries, subsystems, and core software. This version is mainly used to provide developers with a development and testing platform. Welcome to download and use it.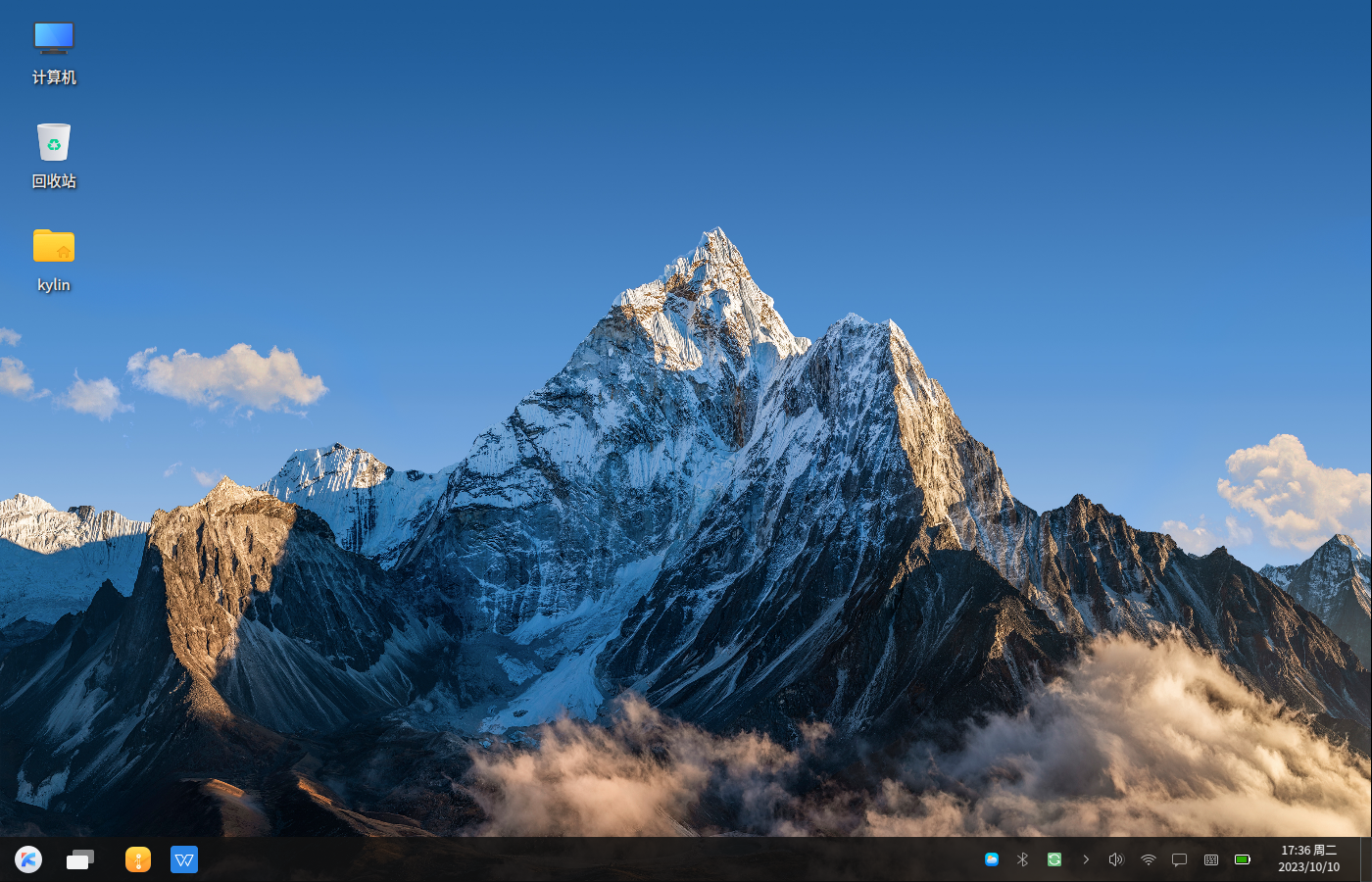 Latest Kernel 6.5
● Intel's "Topology Aware Register and PM Capsule Interface" (interface that provides better power-management features).
● arm64 permission-indirection extension (technology to set special memory permissions).
● RISC-V now supports ACPI.
● The Loongarch architecture now supports simultaneous multi-threading (SMT).
● Support for unaccepted memory (protocol by which secure guest systems accept memory allocated by the host -
● The io_uring subsystem can now store the rings and submission queue in user-space memory.
● Ability to mount a file system underneath an existing mount on the same mount point; useful in container scenarios.
● New cachestat() system call (query the page-cache state of files and directories).
● Usual set of changes to support new hardware.
● zstd compressed modules (LP: #2028568 10) to shorten boot time.
● New Apparmor/Stacking LSM patch set.
● Updated shiftfs patch set.
● Enabled multi-gen LRU page reclaiming by default (LP: #2023629).
● New zfs 2.2.0~rc3.
● Ceph support for idmapped mounts.
Comprehensive upgrade of the base library:
Python 3.11.5、binutils 2.41、Perl 5.36.0、Rust 1.71、golang 1.21、glibc 2.38、GCC 13.2.0、LLVM 16
Comprehensive upgrade of subsystems
BlueZ 5.68、Cairo 1.18、NetworkManager 1.44、Pipewire 0.3.79、Poppler 23.08
Comprehensive upgrade of core software
WPS 11.1.0.11704、sogou input method 10.0.9.0.6、Mozilla Firefox 117、Thunderbird 115.2、Shotwell 0.32.2、Remmina 1.4.31、Transmission 4.0.2
Known issue
LP: #2038919
System Installation
1. System download: https://www.ubuntukylin.com/downloads/download-en.html
2. Users who have already installed version 23.04 can update to version 23.10 by running the command from the terminal:
sudo apt update && sudo apt upgrade